Individual Development Workshops
I've developed a leadership model based on a recurring pattern with intentionality and appreciation as complementary factors, and I've been successfully using this model in leadership workshops with thousands of leaders and groups from around the world.
Understand how leaders are characterized both by their personal sense of direction and their capacity to appreciate the best in people and situations. 

Learn to develop your own intentional leadership and shape your projects and your life with your passions, talents and aspirations. 

Discover how appreciative leadership increases awareness and maximizes the potential of situations and people that surround you. 

Learn to use the dynamic interaction of the two dimensions and develop a leadership that is both courageous and humble. 
Experiential Leadership Workshops
In addition to conventional classroom formats, François also innovates with various experiential pedagogies: outdoors, with horses and physical exercises, in order to develop embodied leadership.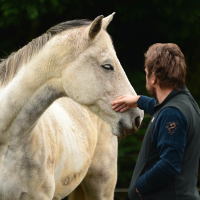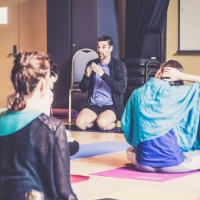 A KIND OF
"FINE-TUNING"
I like the Yin and Yang way of presenting leadership. It's a "self-assessment" and "fine-tuning" for all aspects of life.
THE WORKSHOPS GAVE THEM A SENSE OF MASTERY!
Corporate sponsor and HR Director
Participants entered the sessions discouraged and fatigued but the workshops gave them a sense of mastery- a capacity to reframe their situations and find ways which they could influence.